Apple iMac on rent in Delhi, Gurgaon and Noida
If you are trying to decide whether to rent a Mac desktop or a MacBook laptop (popularly known as a Mac notebook) you've come to the right place. Should I rent an iMac, computer Mac mini or Mac Pro desktop computer? What are the pros and cons of Apple's laptops and desktops? If you do not have answers, feel free to call us, our team will help you with all your queries.
We are offering Apple iMac on rent in Delhi, Gurgaon and Noida for production houses, events, exhibition, seminars, Trade Fair etc. The configuration of iMac is as follows - 21.5-inch LED-backlit display with IPS technology; 1920x1080 resolution with support for millions of colours, 1.6/2.8GHz dual-core Intel Core i5 (Turbo Boost), 8GB of 1867MHz LPDDR3 onboard memory, 1TB (5400-rpm) hard drive, Intel HD Graphics 6000/6200, Two Thunderbolt 2 ports, 10/100/1000BASE‑T Gigabit Ethernet (RJ-45 connector), 802.11ac Wi‑Fi wireless networking, Bluetooth 4.0 wireless technology.
---
Required an Apple iMac on rent for a short / long term project
If yes, please call our iMac rental specialist if you experience sweat selecting among Apple iMac, Mac Pro or Mac Mini. Our experts would be happy to answer all your queries. We offer these iMac on rent in Delhi, Gurgaon and Noida. We always provide with the latest and best suited iMac on rental basis to our customers.
We always ensure before delivery that everything is as per the order or the request of the customers. Hire an iMac to meet with high end requirement of the creative professional and impress your clients with the ultimate result.
We offer a wide range of Apple Product & Services. Call now for the competitive rate and service:+91-9999-680880
Products we rent
---
Apple iPad Air Rental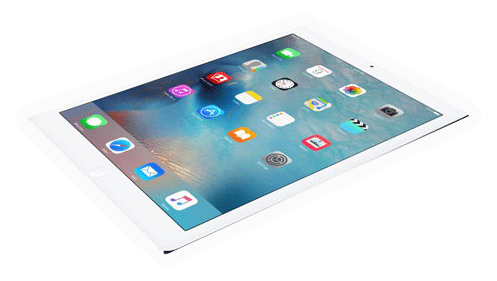 Memory : 2GB
Storate :16 to 32 GB
Screen Size : 9.7"
Resolution : 1536 x 2048 pixels
Connectivity : Wi-Fi /Cellular
Touchtype : Multitouch
Camera : 8 MP, f/2.4, autofocus