Apple iPad mini 2 on rent in Delhi, Gurgaon and Noida
United IT Services is an industry leader in providing iPad mini on rent Delhi, Gurgaon, Noida. Renting iPads mini 2 or 4is becoming common occurrence for meetings and short-term /long term project as iPads are enhancing the way people work at a great speed by increasing their flexibility, mobility and productivity.
Today's trade shows, conventions, and corporate events rely heavily on leading-edge technology, such as iPad mini rentals. We have a huge stock of iPad rentals. We supply our customers with iPads, Tablet PC, mobile devices and a wide range of accessories for events, trade shows and conferences in Delhi NCR.
---
Why hire an iPad mini from us?
If you have a short term presentation or any event coming up, and planning to have iPad on rent, please call us to discuss the possibility of hiring an iPad mini 2 or 4. lies in its use and not in its ownership. If you're in this group, iPad rental should be right up your alley. Our rental program will allow you to take advantage right now of the latest technology while paying only for its use.
We offer a wide range of Apple Product & Services. Call now for the competitive rate and service:+91-9999-680880
Products we rent
---
Apple Macbook Air Rental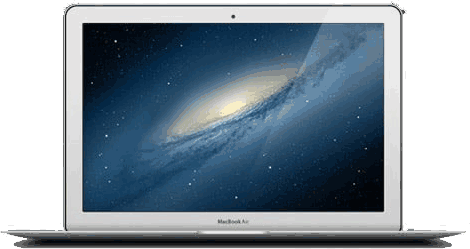 Processor : i5
Memory : 4-8GB
Storate :250GB Flash
Screen Size : 13.3"
Connectivity : Wi-Fi /BT
Camera : with autofocus